Crypto has taken a giant hit since late April. Bitcoin has been spending significant time down as much as 40%-50% from its Februrary highs of $65,000. Other coins like Chainlink and Ethereum have been down over 50%!!
So whats going on? There is no clear answer as to why crypto has been down so much. Some say its because of Elon Musks tweets about Bitcoin being very energy inefficient. Others will claim the "Crypto Bear Cycle" or "Crypto Winter" has just begun.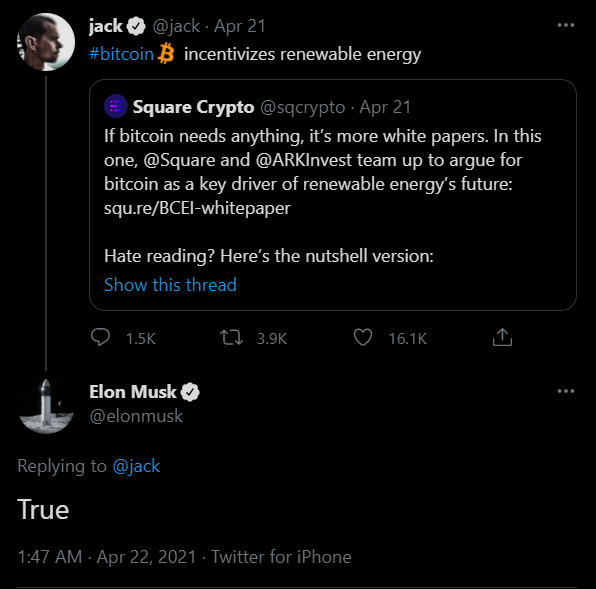 This is what crypto does. Major market swings are not uncommon at all. In my opinion, it was just a big dip, then a lot of panic selling, to make a MAJOR DIP. The fundamentals of Bitcoin and other major coins have not changed, which is what everyone needs to know.
What Is A "Crypto Bear Market?"
Simply put, it is a time period where Crypto is in a severe downtrend. Usually lasting several months to even 2 years. There are hardly ever any green months, just flat or downward price action. Since Bitcoins creation in 2009, crypto has seen 4 bear markets. The last 2 being in 2013 and 2018.
Crypto Is Still Young
Bitcoin has been around for only 12 years!! You were born before Bitcoin…
The point I am making is that there is such a small amount of data and past history to determine whether or not we are in a bear market for crpyto. An asset class this young is going to have massive dips, high volatility 24/7, and small market caps no matter the cycle timing.
People say 2 years after the halving the bear cycle begins, Bitcoin will hit $100k then the bull cycle ends. Or price has to bounce off this moving average or else it's bad news for crypto, other technical chart analysis, and more profound statements. The fact of the matter is there is not enough past history to make clear cut statements about what Bitcoin will do for the next 12-24 months.
No one person is educated enough to predict prices on an asset class that is not even 2 decades old.
Here Is What We Do Know
Bitcoin and other cryptocurrencies are being adopted like never before. Major banks and institutions are buying or thinking about buying coins as assets on their balance sheets.
Tesla
Square Inc.
MicroStrategy
Microsoft
Bank of America
JP Morgan
Grayscale
ARK Invest
Companies are starting to see how useful cryptocurrency & the blockchain are. They not only see the price value, but the use case as well.
More wallets than ever before hold crypto.
Smart contracts & the blockchain are being used for real world events.
NFT's serve a real world purpose.
Stores are accepting crypto as payment.
Crypto Investing Rules.
The crypto market is NOT like the stock market.
– Crypto is more volatile.
– Crypto will give higher returns, but can also give higher losses if you're not careful.
– Stocks move 0%-3% a day on average, crypto moves that much in 20 minutes…


If you won't buy more of your crypto if it's down 50%, don't buy any at all.
– As a crypto investor you must come to terms with 50% swings in your portfolio and be unfazed by it.
– If you can't follow this rule on any of your assets, then they are not good assets. Goes the same way for stocks.
– If you buy solid crypto projects you will have no problem buying back at lower prices.


Have plenty of patience.
– 90% of crypto coins are in development mode, meaning they aren't being used for real life actions. You're buying into speculation and future predictions for now.
– The reason to invest in crypto now is because you believe crypto will be an everyday. use case in 10 years.
– Suffer the 50% down months now, for a future of prosperity.


Don't overallocate yourself.
– Buying too much crypto puts your net worth at a huge risk.
– Make sure you put in an amount you are comfortable losing. The stock market is not like this.
Is Now A Good Time To Buy?
I'm not saying the bottom is right here this very moment. But I will say now is a tremendous buying opportunity.
I bought more because I like my crypto assets still. Nothing about their fundamental changed, only the price changed. I see it as a 50% discount, so i went shopping.
Even if we are in a "bear market," buying at 50% off the highs is still a great price point. All you can do as an investor is research your assets, buy the dips if no fundamentals change, and be patient.