Ford ($F) has been making a name for themselves over the last 12 months. This is a shock for me and many other investors because the automanufacturer has performed terribly since since 2014.
Their stock price has been on a steady decline from $18 in mid 2014 all the way to a March 2020 low of $4 per share! Now the stock sits at $14.60.
What has held Ford back for so long? And what is changing?
Fords Past Setbacks
There are many things that can be attributed, but 2 stand out the most to me.
Poor management team in the mid 2010's
It is no secret that Ford vehicles had many problems lauching over the years. A lot of lemon cars and poor customer satisfaction. "Lemons" are cars that come with manufacturing defects and safety issue right off the assembly lines. One of the worst problems a car manufacturer can go through for sure.
Lack of innovation
Other than the Ford F-150 being the most sold vehicle in the US for years, Ford has done nothing to excite investors. One key aspect big investors look for is promise in inovation. Can this company grow and expand with new ideas? They want to be the first ones to buy the next big stock, Ford was never it. The company never showed signs of growing or expanding.
Ford did try their hand in the EV sector but never saw major revenues from it. However that may seem to be changing…
What is Ford Doing Now?
Jim Farley the new CEO since October 2020 is highly liked on Wall Street. He has clear intentions to turn Ford around and is doing so already. He stated at the latest investor meeting Ford is shifting to a "Technology driven growth company"
Expects 40% of all auto sales to be elctric by 2030
Investors are confident Ford will hit their 8% profit margin goal by the end of the year. Pre-pandemic was only 4%
The new F-150 "Lightning" Truck seems to be a hit in the media.
Summer 2020 Ford announced the return of the Bronco, which was a media favorite.
Q1 2021 revenue beat expectations
Partnership with Google
30% revenue growth in China during the 4th quarter 2020
Risks
Ford and many other companies around the country are facing chip shortage issues. If they plan to become a real player in the EV sector they need to act fast, the chip shortage is no help.
However, Tesla ($TSLA) the king of electric is facing issues as well. They have major supply chain issues right now and cant meet the demand for their vehicles. The backloging on their best selling vehicles is hurting them and gives other auto makers a chance to catch up, or make a statement. Ford is taking this opportuinty right now and stealing the hadlines from Tesla.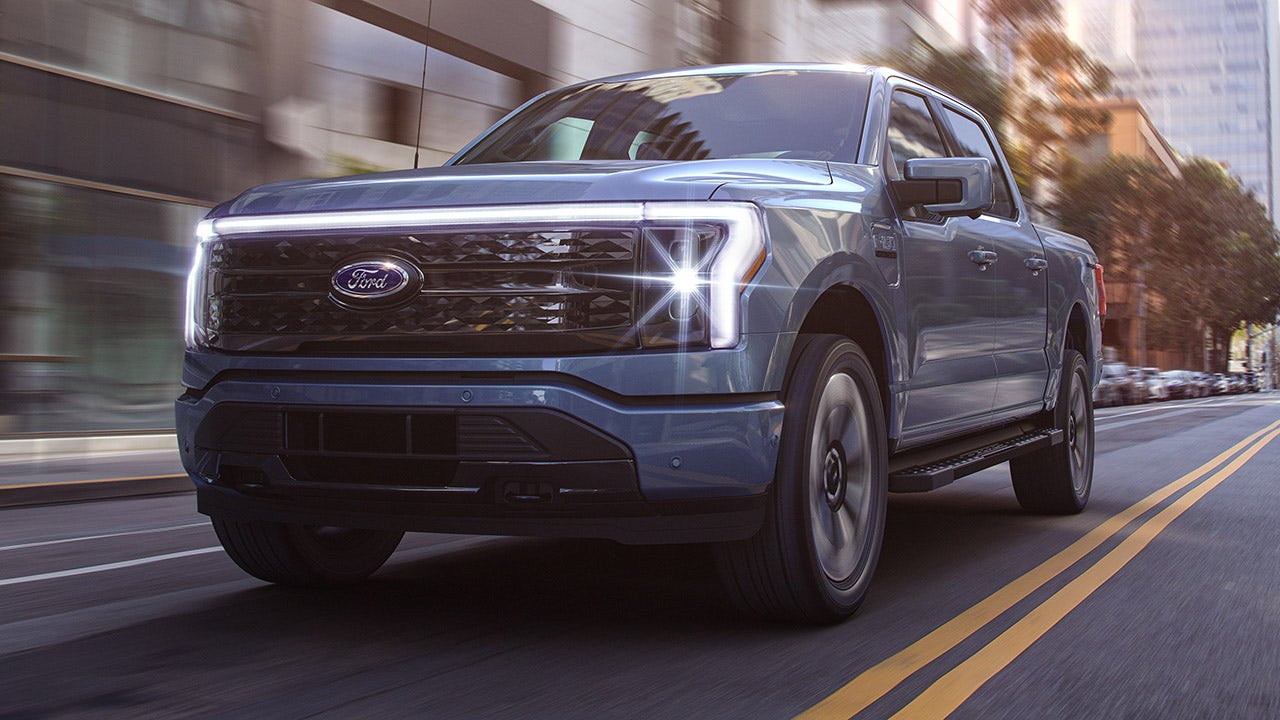 Price
It's no secret electric vehicles have higher pricetags compared to their gas counterparts. No exception with the F-150 Lightning
"The company said the F-150 Lightning will have a starting price of $39,974 when it arrives in showrooms next year, significantly below that of some other electric trucks slated to hit the market. That is before tax credits are factored in."

– Mike Colias, Wall Street Journal
A 40k starting price is a high price, but not as high as I expected it to be. Ford says the truck also qualifies for a $7,500 tax write off because of the weight of the truck. The gas F-150 is the same way which is the reason I believe Ford has the best selling trucks.
I don't believe the price is an issue at all, but some others may.
Bottom Line
I think Ford is heading in the right direction. I love the look of the F-150 lightning, it comands a strong truck presence like trucks should. The price point is great and the tax write off is why I think the Lightning will be a smash hit.
Jim Farley is pouring billions of dollars into production for growing the company. He continues to do great things in his new role.
Is the stock a buy? I won't be buying because I like to invest in higher growth companies right now because of my age and small portfolio size. But I love what Ford is doing and think they have a strong chance at being a quality company like they once were.